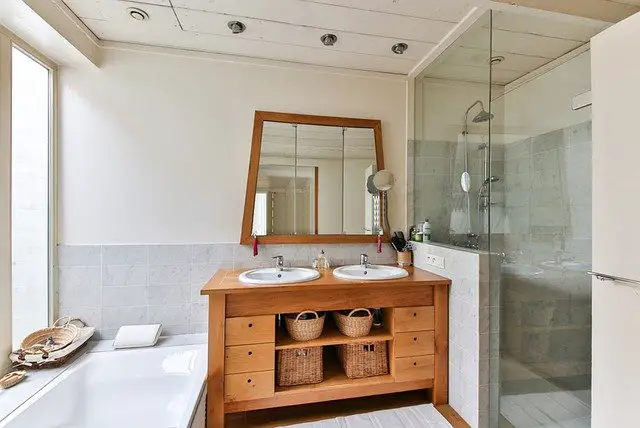 Master Bathroom Layout Choices That Can Make a Difference
Designing a bathroom can be a tricky task. You want it to work well functionally so you can get around easily, but also have beautiful design elements incorporated!
Consider the following design choices when figuring out what layout for your master bathroom works best for you.
Dual Sinks
One of the best features your bathroom can have is a double vanity, or dual sinks. Modern Bathroom says dual sinks not only look nicer, they also provide more space.
Two separate spaces allow two people to get ready in the morning without being on top of each other. You will need double the plumbing to install dual sinks, but they will elevate the look and functionality of your bathroom.
Double vanities can also be finished in a variety of materials, such as marble, granite, or quartzite. Dual sinks can even increase your home's resale value!
Separate the Bath and Shower
Another way to make your bathroom more functional and appealing is to have a separate bath and shower. One reason to do this is that it makes your bathing experience more enjoyable.
A freestanding bath or drop-in jacuzzi tub are almost always larger than the tub you will see attached to a shower. This also lets you install a walk-in shower with glass doors.
According to Clearview Frameless Glass and Mirror, glass doors can help make your shower low-maintenance and prevent mold. If you have a separate shower, you can also add upgrades to it, like a built-in bench or a larger shower head.
Last, two people can wash themselves at once!
Include a Water Closet
In addition to separating your bath and shower, you should also consider putting your toilet in its own water closet in your bathroom.
Home Thangs recommends doing this as it creates a more private space in the bathroom, especially in a master bathroom where you are sharing with someone else.
This makes it easier for someone to use the toilet while someone else is able to brush their teeth or take a shower. If you don't want to build a full water closet, you can also build a simple low wall as a privacy barrier near the toilet. 
Designing a bathroom layout that you love can turn it into one of your favorites in your home.
Take the time to consider what layout would work best in your master bathroom to maximize the space that you have.
Sharing a bathroom between two people will be fun and enjoyable instead of crowded and frustrating!
Read this next: Kitchen Cleaning Hacks to Keep Your Family Healthy