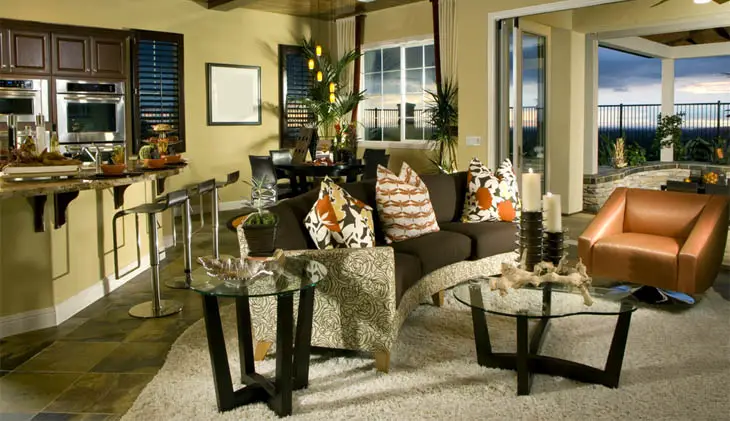 Ideas For Making Your House A Home
You may have heard that your home is where the heart is. At Show Home Style we love our homes and really take great pride in how they're presented to our friends and family.
My team and I only want the best for our homes and are dedicated to bringing you lots of tips, advice and ideas for making your house a home. It's our #1 goal to help our readers create amazing places to live.
We're going to share with you design ideas and practical suggestions to make your rooms pop with texture and color.
We'll also share our best product recommendations for your kitchen, bathroom, bedroom, garden and everywhere else around your home that we've spent hours thoroughly researching and reviewing.
Designing Your Dream Kitchen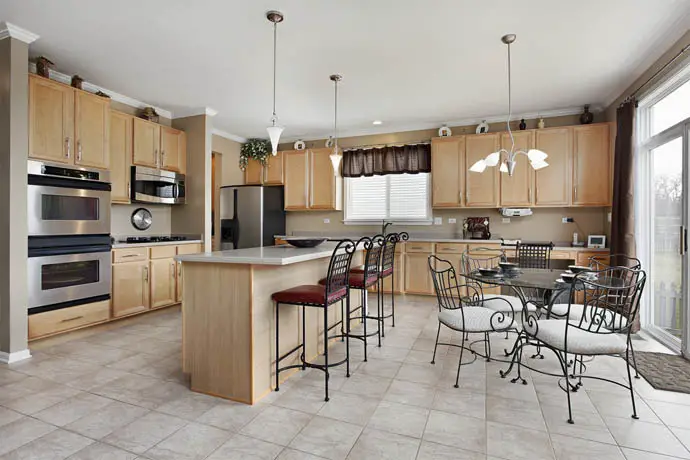 Your Kitchen is the heart of your home. It's usually the first place your friends or family gather when they come over for a coffee and chat.
A beautifully decorated kitchen can also improve the overall value of your home if you ever want to sell it.
I've got lots of kitchen ideas and tips to share with you, from choosing the best appliances such as juicers, coffee makers, food processors and microwaves, to finding the best furniture and lighting for creating the perfect mood on cosy dinner nights with family and friends.
For example you may be looking for a guide on troubleshooting your LG MEZ64589015 dishwasher with Smart Diagnosis.
Checkout these other articles below which can help you with your kitchen appliances.
Keeping Your Home Clean & Tidy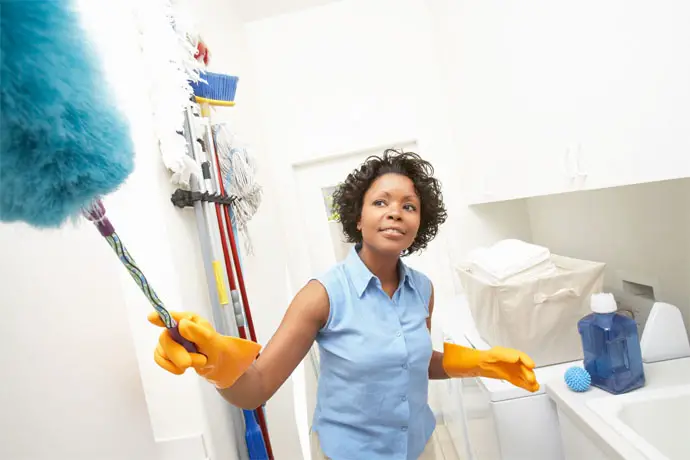 I'm sure you've heard the saying, "A Clean Home Is A Happy Home!" It's true, when you take care and pay attention to keeping everything looking clean and fresh, you feel better about where you live.
Apart from my passion for interior design I also love gadgets. I especially love the kind of gadgets you can use for keeping your humble abode nice and clean.
Some of these include powerful vacuum cleaners, air purifiers & conditioners, and steam mops.
Over the years I've also picked up some great tips for organic cleaning. You don't always have to use cleaning products with harsh or dangerous chemicals in them.
You can get most things clean with good old baking soda and white vinegar. For example a Gel Ink pen stain can be removed from clothing with these ingredients.
Oddly, I was asked once by a friend, does mothballs keep spiders away? And my reply was, yes they do! In fact if you really don't like the eight legged pests, you can get a much more effect solution in the form of a bug spray.
Vacuum Cleaner Reviews
The easiest way to keep your home or car clean and tidy is with a good vacuum cleaner. I've reviewed the best ones for you by researching over 100 different models from the top brands across the world.
It's probably no surprize that Shark and Dyson are among are best vacuum cleaner brands, closely followed by Oreck, Hoover and Black & Decker.
Show Home Style Furniture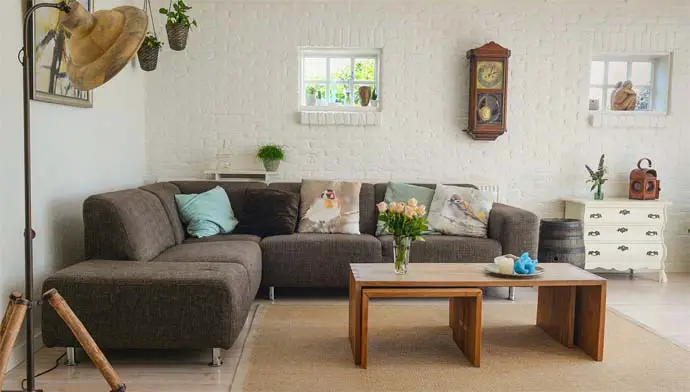 Bedroom Ideas For Better Sleeping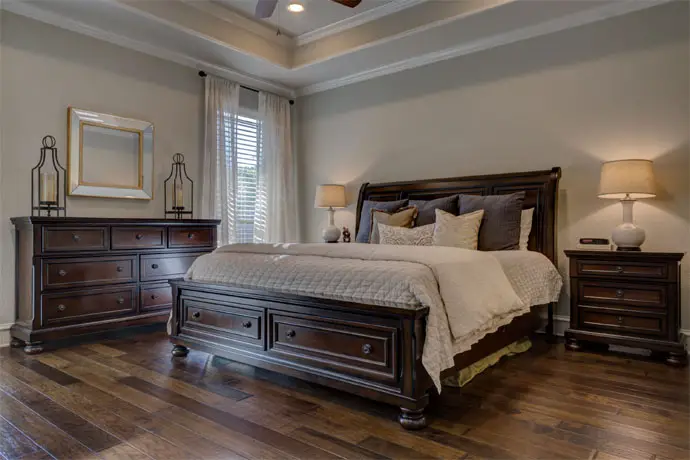 You spend a third of your life in bed so it's pays dividends to invest in a high quality bed and mattress. Your bedroom is the place you go to relax and unwind after a long day.
It should have a cosy, warm feel and be calming and peaceful enough for you to rest in complete comfort.
Enjoying Clean Air Around Your Living Space
The quality of the air you breathe is really important to your health. This is especially true if you're an allergy sufferer or you share your space with a pet or smoker.
You can easily improve the air quality around your entire home by just making a few small changes to your living arrangements.
Indoor plants are great for recycling your air, while an air purifier is even better.
One of the easiest changes to make to your current lifestyle, if you haven't already, is too use a vacuum cleaner with HEPA filtration. Nearly all modern vacs are HEPA friendly.
Looking After Pets At Home
Lots of people share their homes with pets. Your cat or dog can really brighten up your home-life, but cleaning up after them can be time consuming.
One of the hardest areas to keep clean are your floors, especially if you have carpet. Here's some of my top tips for cleaning up after your pets.
Create The Perfect Lighting

Good lighting around your living areas is really important for your health and well-being. Did you know that you can change the whole atmosphere of a room just by changing the lighting?
A good table lamp can allow you to read your favorite books in comfort or let you surf the web on your laptop without straining your eyes.
Alternatively a nice chandelier sparkling brilliantly above your dining table can really add some extra pizzazz to your dinner parties or other special evening entertainment you've planned for your guests.
They'll be totally wowed by the luxurious feel and majestic ambience it brings to your urban styled living room.
Show Home Style Garden & Outdoors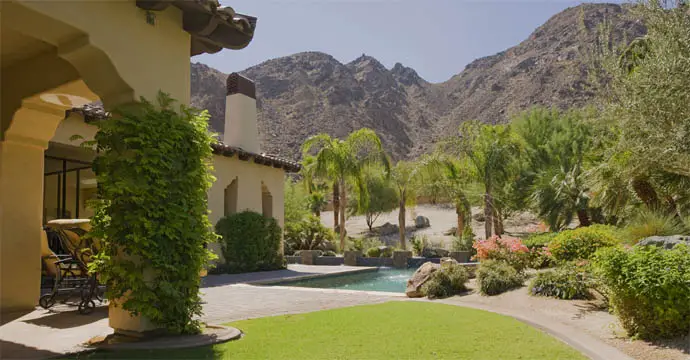 Part of every beautiful dwelling place includes lush green gardens and paved outdoor areas. If you're really lucky, you'll be the proud owner of a swimming pool as well.
All these luxurious areas on the outside of your house need maintained just like the rest of your home.
Luckily I've compiled a list of great value lawn and yard tools that will help you maintain the opulent areas around your outdoor space.
Smart Home Ideas & Security Solutions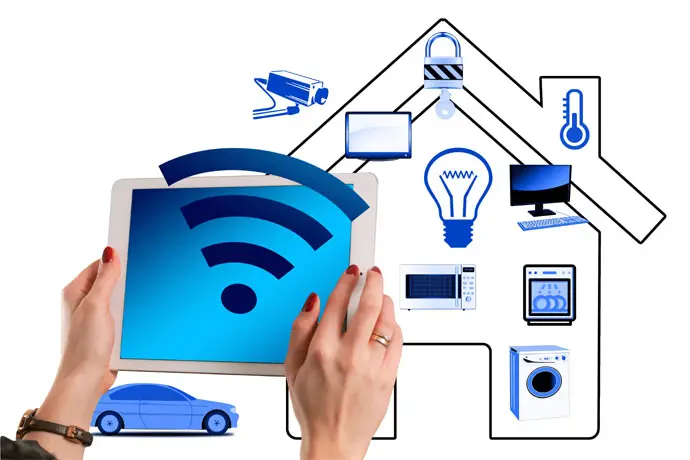 Most modern homes make use of at least one or two smart devices to make living more efficient and comfortable.  Personally I love gadgets so I've got smart devices everywhere in my house.
My heating is controlled from an app on my smart phone and I can also turn my lights on and off remotely using a similar app.
I even have a hi-tech wireless CCTV system that works over WiFi and allows me to monitor what's going on around my property when I'm not there.
Enjoy complete peace of mind when you're out of town.
Home Improvement & DIY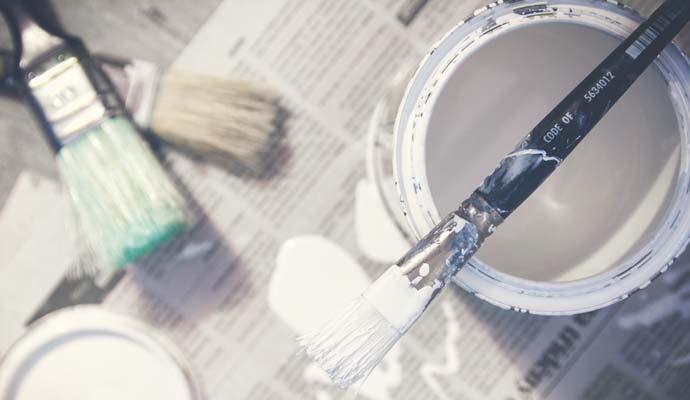 Over the years your home is constantly evolving. You might paint your hallway, renovate your bathroom or redesign your living room. I've personally been through two kitchens so far!
Everyone loves having the latest styles and fashions around their homes. You don't always need to get the professionals in to do the work though. I actually prefer a bit of DIY!
Whatever home improvement or DIY plans you're currently making, here are some of my best tips, advice and product reviews to help you make your house even more special.
Steam Cleaner Reviews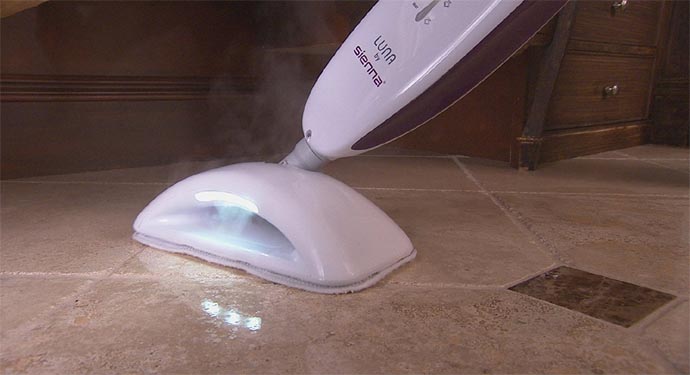 Make you cleaning chores easier with a high quality steam cleaner. They use a burst of hot steam to remove dirt and germs with little effort.
You can use your steam cleaner on shower enclosures, tiles, grout and tiles, etc.
Some steamers can also be used on mattresses, curtains and other upholstery such as car seats to deep clean and remove wrinkles.
They are great for allergy sufferers because they kill dust mites and other microscopic bugs and bacteria.
Taking Care Of Hard Floors
Some vacuums are better at cleaning hard floors than others. If you have a wooden or laminate floor, you don't want a cleaner with an aggressive brush bar which may scratch the finished surface.
At the very least you want to buy a vacuum cleaner that allows you to turn off the brush bar. The best solution is to choose a model such as the Shark DuoClean or the Dyson V6 fluffy that has a soft roller for hard floors.
Here are some articles and reviews that will help you find the best solutions for your hard floor cleaning.