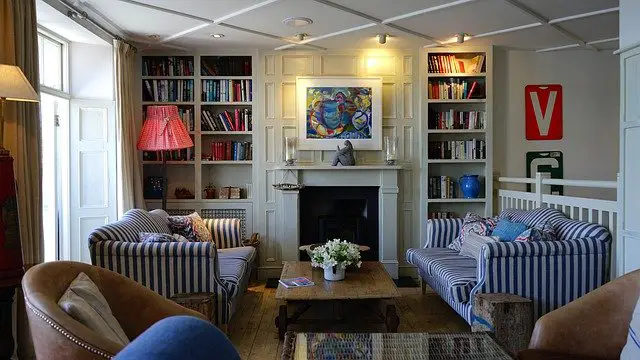 How to Make Older Homes Feel Brand New
No matter what, homes will age, and if left unattended that age will show. If you live in an older home, it doesn't have to feel that way. It just takes a little extra effort to make your home feel brand new.
Add New Age Colors
The colors in your home can have a major impact on the overall atmosphere. According to MyMove, you can use color to make your home feel newer.
To start, make yourself aware of popular color trends. Trends can be fleeting, so look at colors that have been popular for a long time. For example, monochromatic color schemes are always timeless.
They add a sense of simplicity while creating a very modern look. The benefit of having your base colors monochrome is it allows you to experiment with pops of color. These color pops can be where you incorporate the passing color trends.
Color pops can exist in pieces of furniture, pillows, rugs, curtains, artwork, etc. Explore different color schemes to see what makes your home feel newer.
Innovate Your Space
Another way to update your home is to get innovative with the lighting. Just like color, your lighting will greatly affect your space.
According to Helius, you can use the right lighting to enhance your space in new and innovative ways. The best way to make your home feel new is to make it feel bright. Start by finding ways to illuminate your house more.
This can include adding more light sources such as a strip of lights beneath your cabinets. You can also try to increase the amount of natural light in your home by lessening window coverings and using more reflective surfaces. Another way to use lighting is to include a variety including overhead lighting and ambient lighting.
Make Upgrades
To make your home feel newer, it can be helpful to make upgrades throughout.
You can do this to varying degrees. For example, you can start by updating small things like outlets, light switch plates, cabinet handles, etc.
These small changes can make a big difference. You can step it up a notch by replacing light fixtures and appliances. According to NV Kitchen and Bath Remodeling, there are also many benefits to doing a full remodel for your kitchen or bathroom.
Upgrading the materials in your home will naturally make it feel new again.
Whatever the age of your home, you can make changes to make it feel brand new again. You can breathe new life into it and give it some much-needed care. Whether you're up for a large-scale project or minor changes, there are steps you can take.
Read this next: How to Make Sure You Get the Best Prices on Home Repairs and Renovations