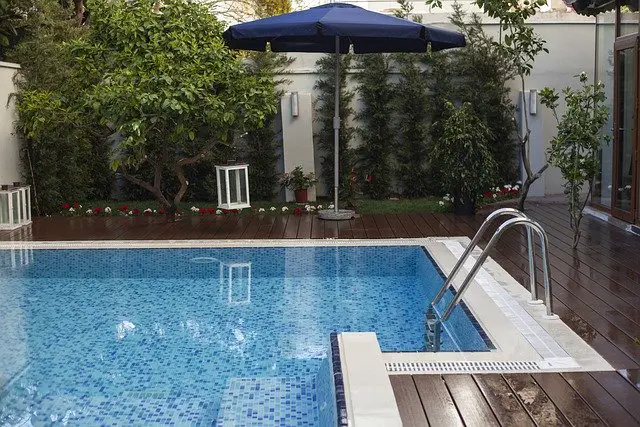 Backyard Features That Are Great for Entertaining Guests
Having a truly outstanding backyard is like having a second living room. If your backyard is a beautiful, usable, functional space, then you have effectively found a way to increase the livable space in your home without a major home addition or renovation.
Creating the perfect backyard for social events and hosting guests may be a bit of a challenge, but it is a challenge that almost any homeowner is more than capable of taking on.
Here are three backyard features that you can add to your yard that are great for entertaining guests.
A Pool
The first backyard feature that is great for entertaining guests is a pool. There is a reason the backyard pool features so prominently in popular culture as the ultimate backyard hangout feature.
A pool is a natural area to gather and offers a great way to use the outdoors when it is hot, since the pool offers a simple way to cool off.
As long as you have some space in your backyard, an above ground or inground pool are both possible options for you.
Pools can offer areas to lounge, hangout, relax, and enjoy the sun during summer and spring, or year-round if you live somewhere warm enough.
Put a Kitchen Outside
If you are a great cook, then a backyard feature for you to entertain your guests might be putting in an outdoor kitchen.
Outdoor kitchens are becoming more and more popular with each passing year as people want to be outside with their guests rather than in the kitchen cooking.
The only problem with an outdoor kitchen is the maintenance. Outdoor kitchens require a lot of cleaning to keep up.
Food left outside will attract pests such as spiders, so you need to keep it even more spotless than a regular indoor kitchen.
A Fire Pit
While an outdoor kitchen and pool might be perfect for the warmest months of the year, a fire pit is the perfect backyard feature for entertaining guests in the fall and winter.
Having a fire pit to roast marshmallows on and host bonfires during fall and winter is a great way to make your backyard fun and usable year-round.
The best thing is you can build a simple fire pit yourself in an afternoon or purchase one ready to go for cheap.
The ultimate backyard is the cherry on top of the perfect home for entertaining.
If you want your backyard to be an entertainment hub, you have a few necessities. Consider adding any of these three features to your backyard to become the entertainment destination of your neighborhood.
Read this next: Home Projects You Should Start This Spring