5 Low Cost Space Saving Appliances That'll Complement Your Home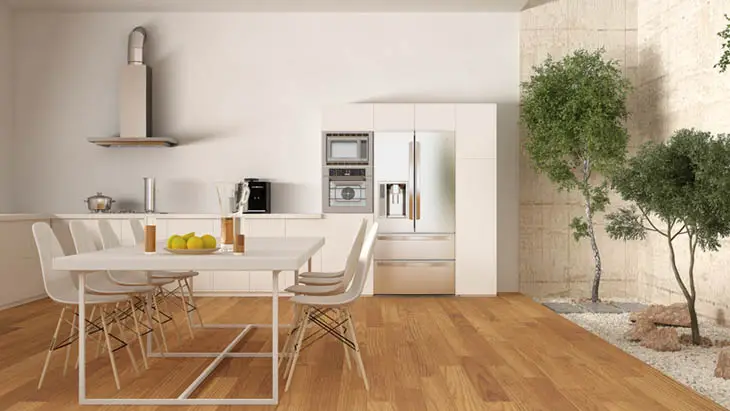 Home appliances are notoriously large and bulky, especially in kitchens. This doesn't really matter if you're living in a half-million-dollar house but, for everyone else, a little space saving may be needed, especially if you're looking to make your kitchen into a special place.
Here are our best ways to save space in your home.
1. Toast without the Bulky Toaster
Ultra-thin toasters are now available for the same price as the regular, bulky toasters. These ultra-thin models are almost as thin as the toast itself. They're also very lightweight. Just pull them out, toast while your eggs are finishing, and you're done.

2. Cooking without the Cavernous Oven
Hot plates aren't just for college kids, anymore. You can now get double-burner electric stoves and just use the only two burners you've ever really needed. No oven required, no cleanout required, and you can take it with you easily whenever you move from place to place.
3. Protein Shakes without the Blender
Shaker bottles are a great alternative to the electric blender. It helps you make healthy and convenient smoothies without having to clean and store a bulky blender. You can put in your protein, your milk, your sweetener, and the wire whisk ball inside just shakes everything up very nicely. No need to plug in anything, take up counter space, or even use another appliance. Just shake, drink, and carry.
Blender bottles are also great for making sure everything stays mixed at the gym or when driving around. You don't want to have to re-shake very hard or worry about things settling to the bottom of the bottle. The whisk takes care of that for you, so all you need is just a little shake and boom! You're done.
4. Sleek Refrigerators
Maybe consider moving onto a sleeker fridge design (such as this one). They are slim, and certainly save space in the kitchen. The space opens you up to adding a pantry rack, or perhaps some florals to brighten the room. Don't forget to allow your new fridge to get cooled to the right temperature.
This economic design also makes you really choose what you're going to need in your fridge, and what you can go without.

5. TV without the Entertainment Center
TV arms, those awesome hinged arms that have wall mounts all ready to go, are the new wave of the future. You can move your TV away from the wall to point it at a specific couch or your kitchen table while you do crafts with your family.
If you're enjoying a late-night drama, you can swing it around to view from your kitchen while you're cooking. And it folds back away almost flush with the wall when you're done.
Space-saving appliances for the home are what make all of our lives so much easier.